Gossips
ACB questioning Chilima now | Face of Malawi
In a twist of events, the Anti-Corruption Bureau (ACB) is already questioning the state vice president Saulos Chilima at its Mulanje house office in Lilongwe.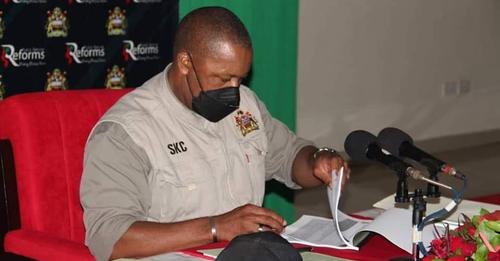 Saulos Chilima
According to sources, Chilima has been at the ACB offices for over an hour now.
This morning social media platforms were awash with reports that ACB has summoned Chilima to its offices to be interviewed on matters of nation interest.
Mid this year, Chilima was named as one of persons of interest in a corruption case involving UK based businessman Zuneth Sattar.
Reports indicate that ACB is questioning Chilima on the same.
President Lazarus Chakwera, removed delegated powers of Chilima's office after he was named in ACB's report by the ACB Czar Martha Chizuma.
More details to follow.
Subscribe to our Channel on Youtube: