Entertainment News
Bishop Ajagurajah fights Kumawood actor, Kwaku Manu On His Own Show Called "Aggressive show"
Why Bishop Ajagurajah Holding Kwaku Manu Shirt?
A photo of Ghanaian popular actor Kwaku Manu with popular man of God with the name Bishop Asiamah but popularly known as Ajagurajah pops up.
Kwaku Manu is known for his Kumawood movies and for his own show that is the "Aggressive show" which he uses as a platform in asking questions from known celebrities or personalities.
Bishop Asiamah who is also well known as Ajagurajah is known for his prophecies and the kind of reactions he gives to some people mostly on his live videos he does on social media.
When you look carefully at the photo of Kwaku Manu and Ajagurajah, it can be observed that the shirt of Kwaku Manu has been held by Ajagurajah with Kwaku Manu's arms opened as his shirt is been held.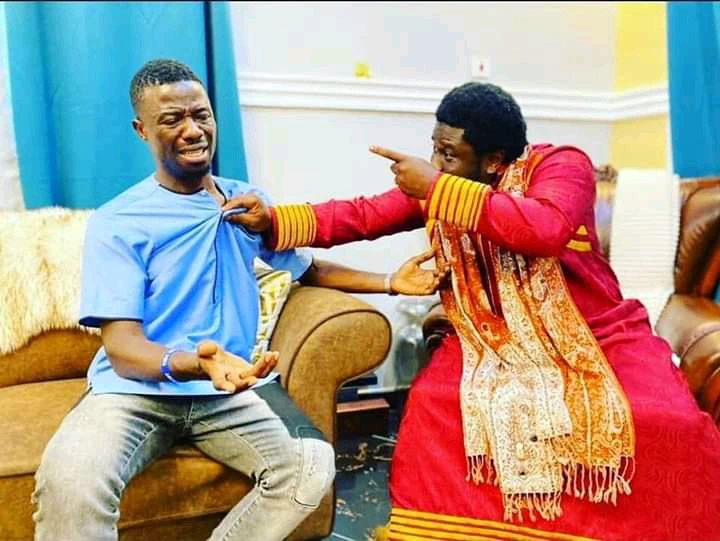 Some believe that it could be that, they were on set acting while others believe that it might be something Ajagurah was demonstrating to the Kumawood actor during an interview on his "Aggressive show".