People always say that everyone has a replica or lookalike and I think it very true. When you meet yours then you will understand better. Oheneyere Gifty Anti who is Ghana's finest TV personality has just met hers and it's very amazing and also calls for immediate recognition.
Some hours ago, Oheneyere took to one of her social media handles to post a throwback photo of herself and the beautiful daughter with the caption;
" Before she became my boss and now she takes me do nothing "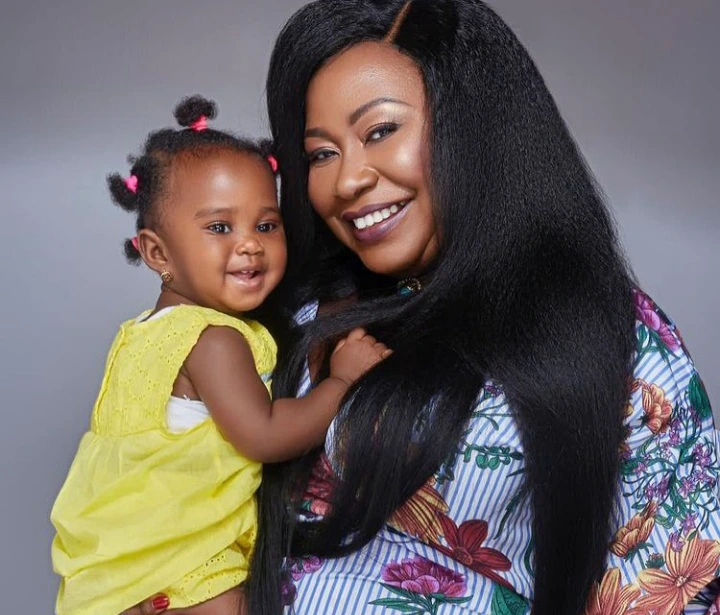 After that post, most of her followers, fans and friends commented. Right after, a certain social media user by name dicta_bright had this to say
"woow….beautiful…Anti Gifty you are my role model oo….and I look like you too..I really love you ..wish to meet you one day …I'm Benedicta from Kumasi "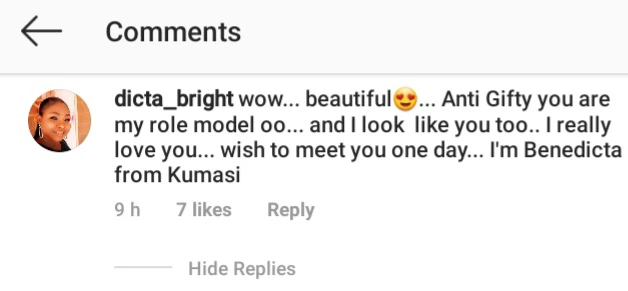 Oheneyere replied to her wish by saying " It will soon happen, no worries koraa"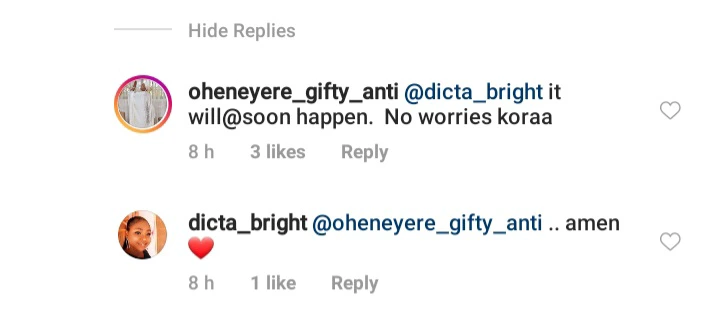 The lady again went on inform Oheneyere about her soon to come birthday party and requested for Oheneyere's birthday wish and amazingly she did. Have a look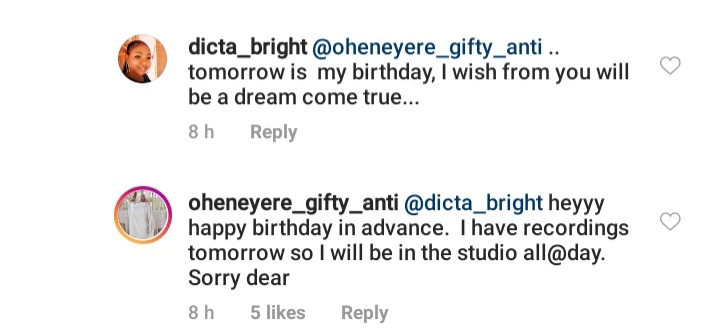 Below is a photo of Oheneyere Oheneyere Gifty Anti And Benedicta…Tell us what you see. Do you see any resemblance in there?