An ambulance which was carrying a pregnant woman involved in a gory accident yesterday at Sefwi Bekwai in the Western Region.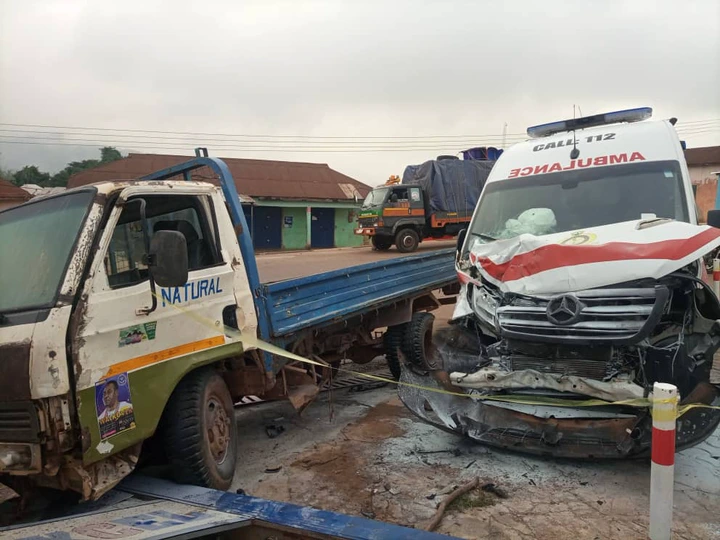 Per reports that was gathered from the scene, the ambulance which operates within Sefwi Bibiani Anwhiaso Bekwai was contacted to come convey a woman in labour to the Wiaso Government Hospital.
Before their arrival at the Wiaso Government Hospital, the woman had already delivered a baby girl. Upon their arrival the ambulance was then asked to transfer the woman and the newly born baby to Okomfo Anokye Teaching Hospital.
Eye witness at the scene reported that the ambulance on it's way, collided head to head with a KIA Rhino which was believed was making a wrong U- turn
The driver of the ambulance sustained minor injuries, but God being soo good nothing happened to the mother and her newly born baby girl.
They are currently responding to treatment at the Sefwi Wiaso Government Hospital.