Entertainment News
Meet The Most Curvaceous Ghanaian Banking Student And Model Who Is Causing Confusion With Her Shapes
Checkout some stunning photos of Nana Ama Asabea;
Ghanaian women are truly beautiful and enticing. Ghana is one of the countries in Africa gifted with a lot of beautiful and naturally endowed women. The beauty of Ghanaian women has led most men crushing over them. In this article, I will bring you with the most curvaceous Ghanaian model and banking student who is causing confusions on Instagram with her huge shapes. This beautiful woman is called Nana Ama Asabea.
Nana Ama Asabea is a famed Ghanaian Instagram model, an entrepreneur and a student. She is one of the most beautiful and advanced fashion models in Ghana. Nana Ama Asabea is a delightful and resplendent model who has a very high fashion sense therefore making her one of the best models in Ghana. Nana Ama Asabea is a beauteous woman who was born and raised in Koforidua in the Eastern Region of Ghana.
Nana Ama Asabea is currently a student at the All Nations University which is located in Koforidua. She is a banking student who is acquiring knowledge in Banking and Finance management at the University. Aside being a model and a student, Nana Ama Asabea is also an entrepreneur. She has always been confusing most Ghanaian men with her huge backsides that she flaunts in her photos on Instagram.
Checkout some stunning photos of Nana Ama Asabea;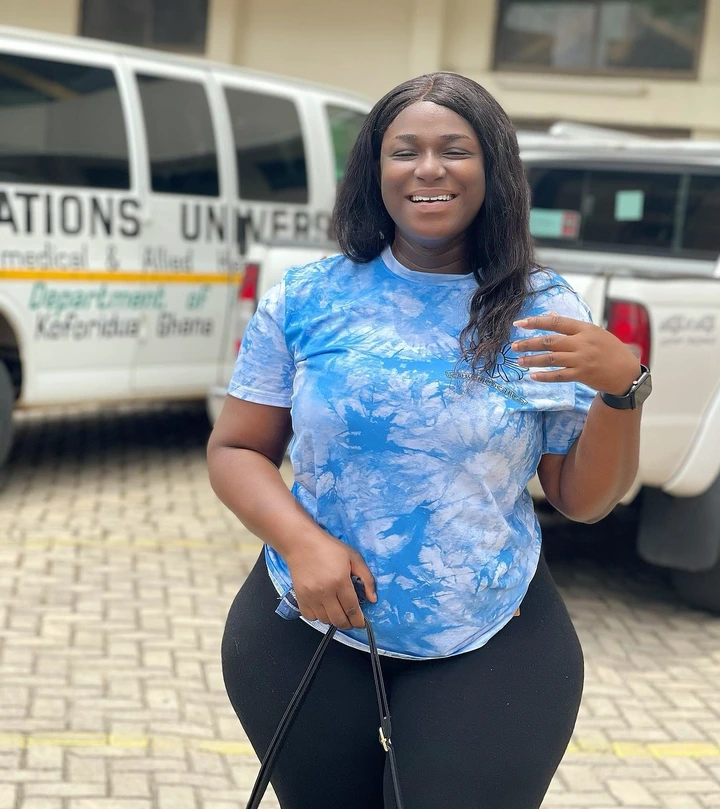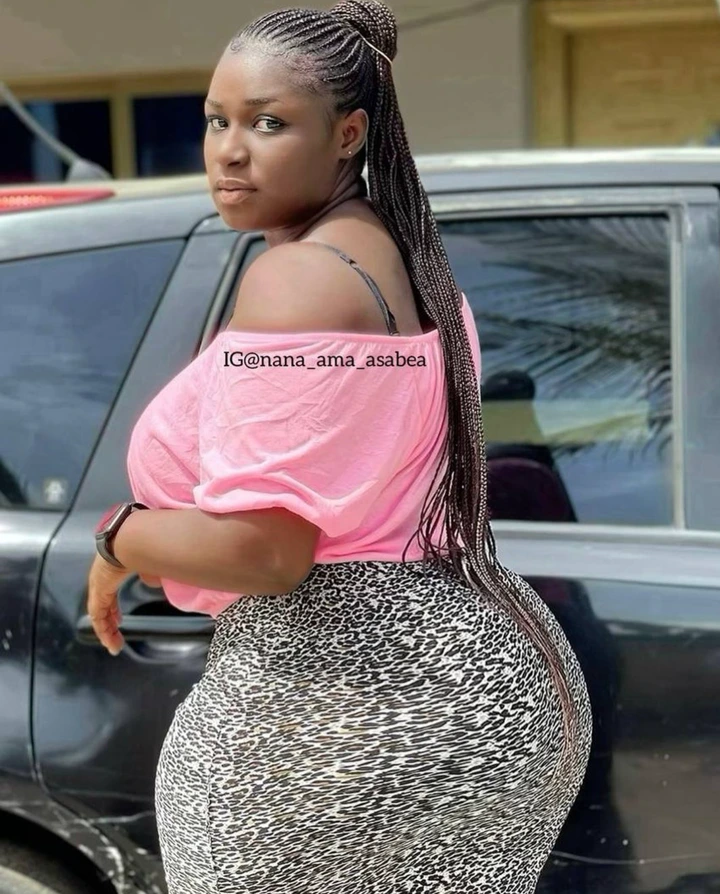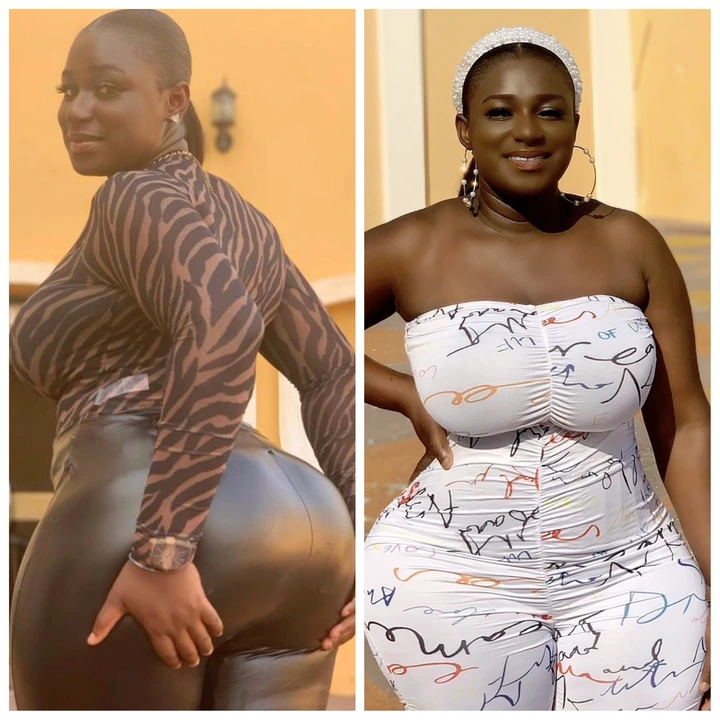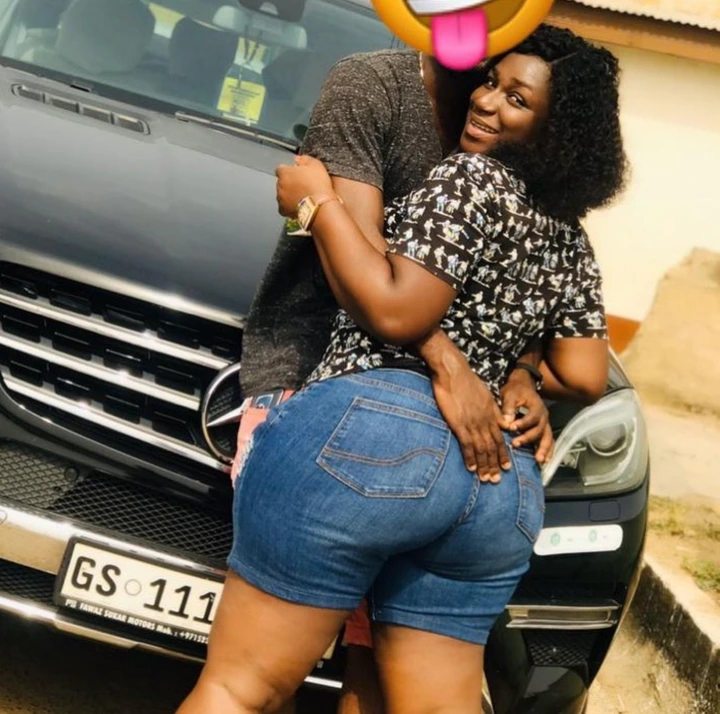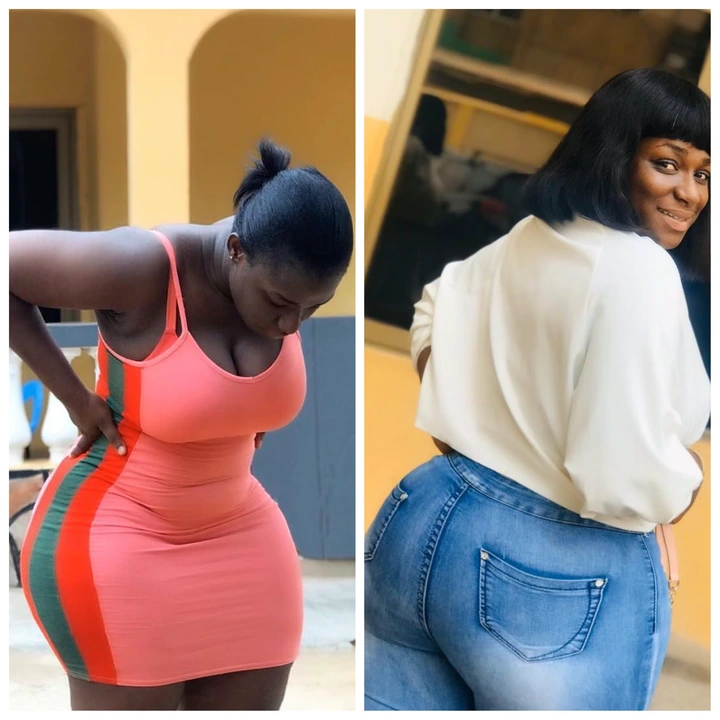 Please don't forget to follow, like and share this article and also leave your comments here.