Just after her release from jail, Agraada announced that she will no longer serve her gods and that she is now a born-again Christian. Several of her possessions were burned to ashes to confirm her decision. Nana Agraada, on the other hand, has instructed not to burn three of the gods in a video with her pastor.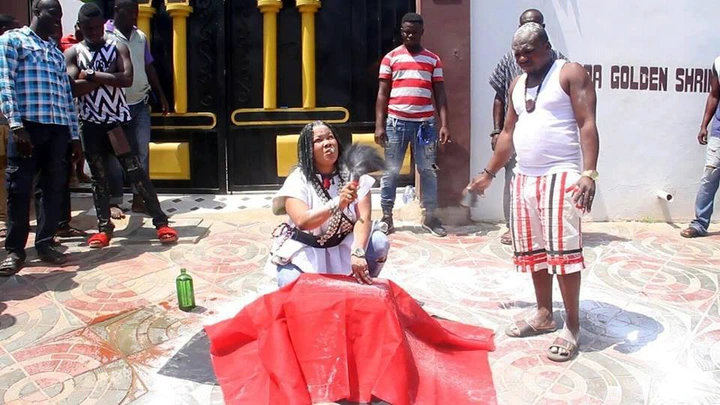 She pointed to them and said, "You can burn everything, including my gods I served. These three gods, on the other hand, should not be messed with. They are the property of others. I need to get them to him as soon as possible."
Agraada, on the other hand, may be telling the facts. Her reluctance to burn certain gods, on the other hand, has sparked a lot of discussion on social media. People are starting to suspect that Agraada's story of being a newly converted Christian is false. What are your thoughts on the subject? Do you believe Agraada is withholding information from us? Do you believe she's telling it as it is?
Please keep the feedback, ideas, and responses coming in so that the conversation can continue.