Sports News
Referee Emmanuel Tampuri made too many mistakes – Asamoah Gyan
Legon Cities FC striker, Asamoah Gyan has expressed reservations about officiating in their narrow defeat to Asante Kotoko on match day 22 at the Accra Sports Stadium on Saturday.
The Royals were stunned by a Fabio Gama free kick which was tipped into their net by Augustine Okrah for the only goal of the game.
The 13th minute goal by Okrah ensured Cities will stay in the relegation zone for another week.
Cities could have found the equalizer but the referee of the day, Emmanuel Tampuri overlooked a foul when Asamoah Gyan was brought down in Kotoko's goal area on the 87th minute.
Gyan, who replaced another veteran striker, Hans Kwoffie on the 75th minute, believes referee Emmanuel Tampuri made too many mistakes.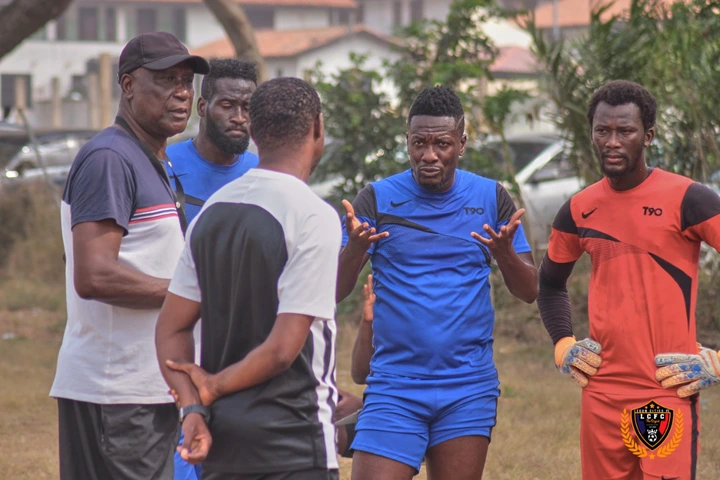 "We lost a bit of concentration in the first half and they were able to capitalize on it and they scored.
"I think we also had a couple of chances we could have buried.
"Referees were making too many mistakes, I don't blame them, they are human but you cannot make too many mistakes in such a very tough game.
"We are anxious we want to take three points, we wanted to do something in the game.
"I think I had a clear penalty, the referee was about hundred meters away which I think it's not right for a referee to stay that far.
"Because with my experience, I think referees need to follow every situation, everywhere the ball is the referee should be about ten meters away.
"But the referee was I think far away." Asamoah Gyan said.
Legon Cities lie 16th on the league table with 23 points from 22 games.