The recent circulating news that has undoubtedly raised lots of concerns amongst Ghanaians was when the Akufo Addo government unexpectedly increased electricity tariffs by 148% a few days after the implementation of the controversial E-levy.
According to a recent report cited by TV3 Network, the Akufo Addo-Bawumia government is unexpectedly expecting Ghanaians to pay more for electricity even though most individuals keep complaining about the unexpected rise in unannounced power outages across the various regions in the country.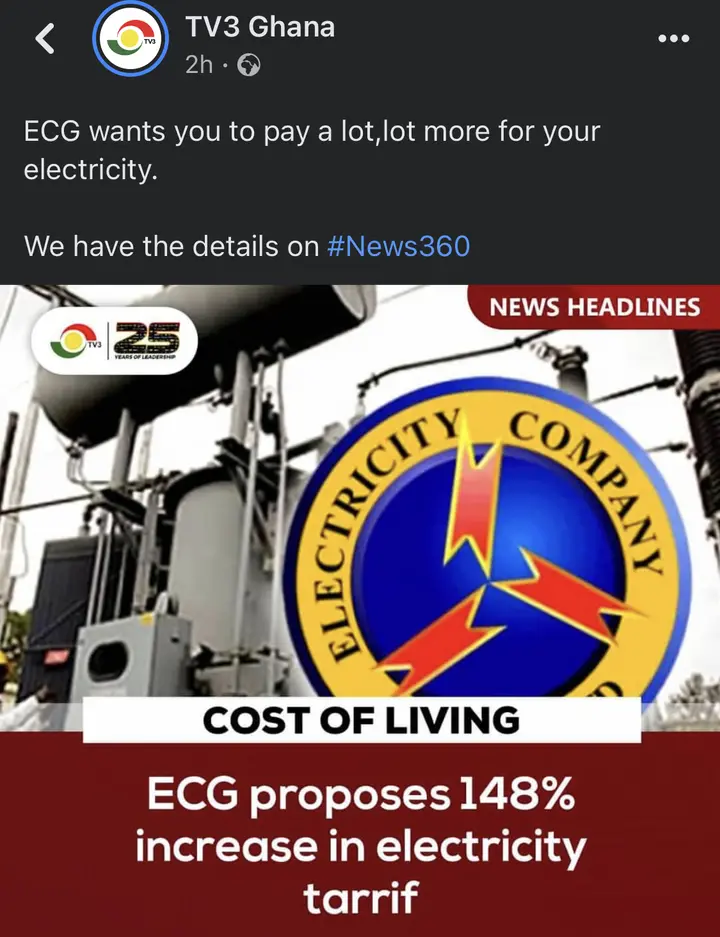 Upon the unexpected news concerning the 148% increment in electricity tariff finally popped up online, most Ghanaians took the privilege to express their immense disappointment aside from sharing their thoughts and concerns over the unexpected news.
Below is a look at some of the comments that came through as individuals shared their respective concerns and opinions on the alarming issue.
From the above comments, we can notice that most individuals were undoubtedly disappointed in the Akufo Addo government over the unexpected 148% increment in electricity tariff whilst others stated otherwise.
Do you think it was right for the Akufo Addo government to increase electricity tariffs by 148% amidst continual power outages in the country alongside the final rollout of the controversial E-levy even though most individuals claimed otherwise?
Source:Operanews