Entertainment News
Partners in Action employee Sophreen Mkwanda poisoned to death by workmate
A 24 year old woman identified as Sophreen Mkwanda who was working with Partners in Action has been poisoned to death by her fellow employee.
Mkwanda died on November 14, 2022 and her body was laid to rest on November 15, 2022 at her home district in Zomba.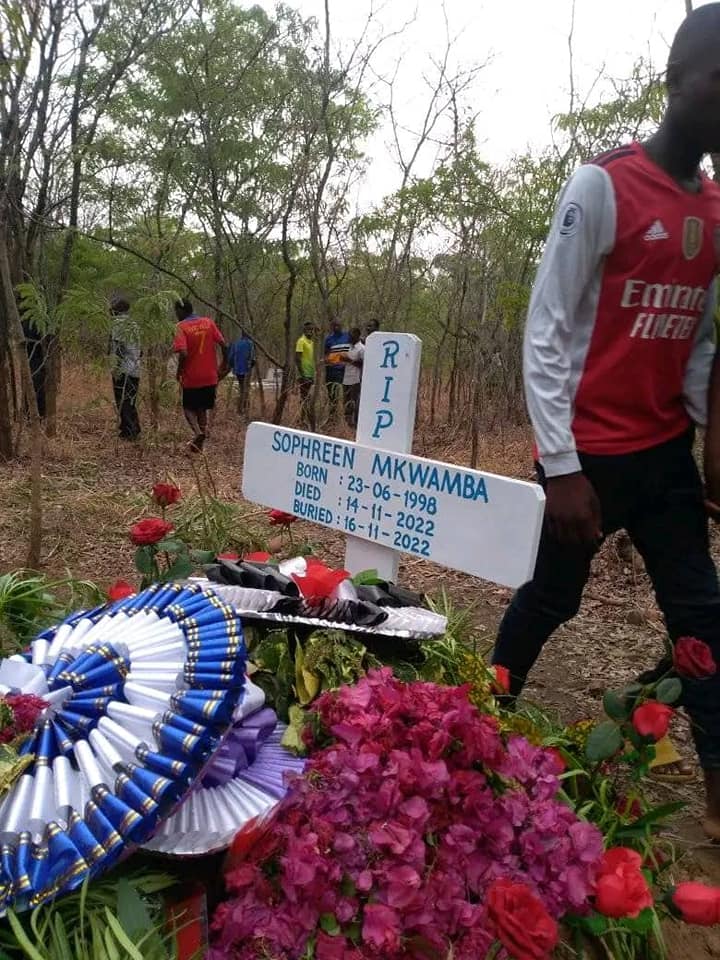 According to information at hand, the deceased got promoted to the post of Coordinator and this did not go down well with her workmate.
In retaliation, the workmate poisoned her.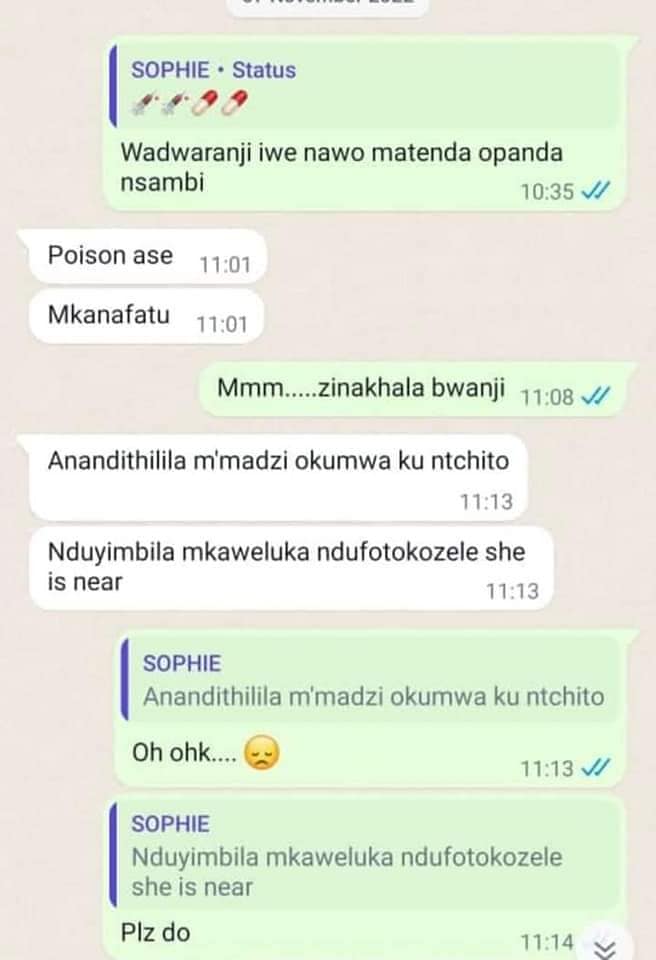 "Akuti mtsikanayu amagwira with Partners in Action nde nzake amamupangira nsanje iyeyu chifukwa anali Coordinator anakwezedwa udindo pomwe mzakeyo sanakwezedwe udindo.. ndetu kumuthilila poison nzake mmadzi," said the source.
Police are yet to comment on the matter.
(Visited 1 times, 1 visits today)