Gossips
Zambian politician Chishimba Kambwili spotted kissing his granddaughter
Zambian Member of Parliament (MP) for Roan Constituency in Luanshya District Chishimba Kambwili has attracted reactions on social media after he posted a picture of himself kissing his granddaughter.
In the picture, Kambwili is seen carrying his granddaughter on his lap while giving the little girl who was only in her undies a French kiss.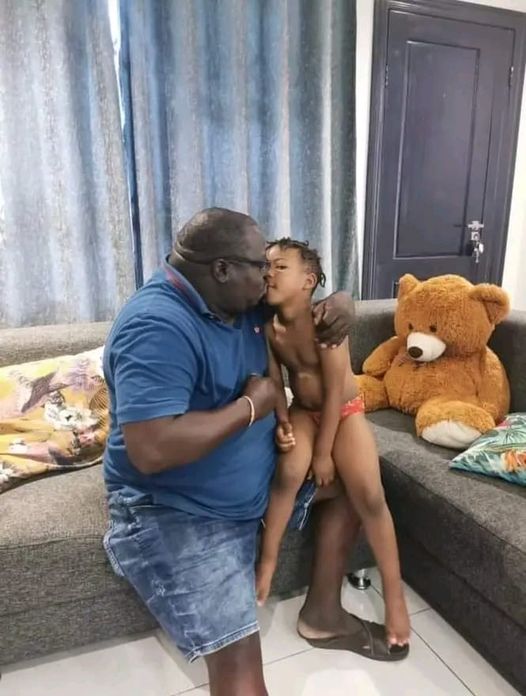 The picture was not welcomed by Zambians who described it as a taboo.
After seeing that the picture attracted negative reactions, Kambwili came out to defend himself saying the little girl is his granddaughter, a child of his biological child.
"I see people catching feelings over this picture. Please don't interfere. This is Stella my real granddaughter. The daughter to my biological child. Thank you," he said.
People still told him that, that is not justifying his actions.
(Visited 1 times, 1 visits today)